We offer Rods in 2 Grades

Our Ceramic Wire Guide Rods made of ultra hard materials are available in 2 grades:

Guide grade

Gage grade
The grades vary in the degree of manufacturing tolerances, tabulated below:

or to be expressed in Geometric Characteristic Symbols: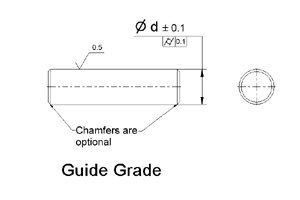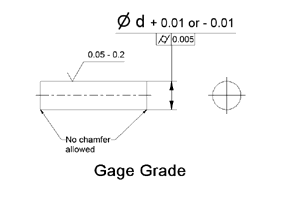 Rod Guides Available from Inventory

We keep Rods on inventory in Guide Grade, which can be processed to Gage Grade upon request. Also offered is O. D. reduction service of the guide grade rods, provided the total reduction does not exceed 0.20 mm, or 0.10 mm on each side. Rods in DL finish cannot be reduced in the O. D.
To view the available dimensions, please click :
COSMOS INVENTORY OF RODS IN ASCENDING ORDER OF O. D.